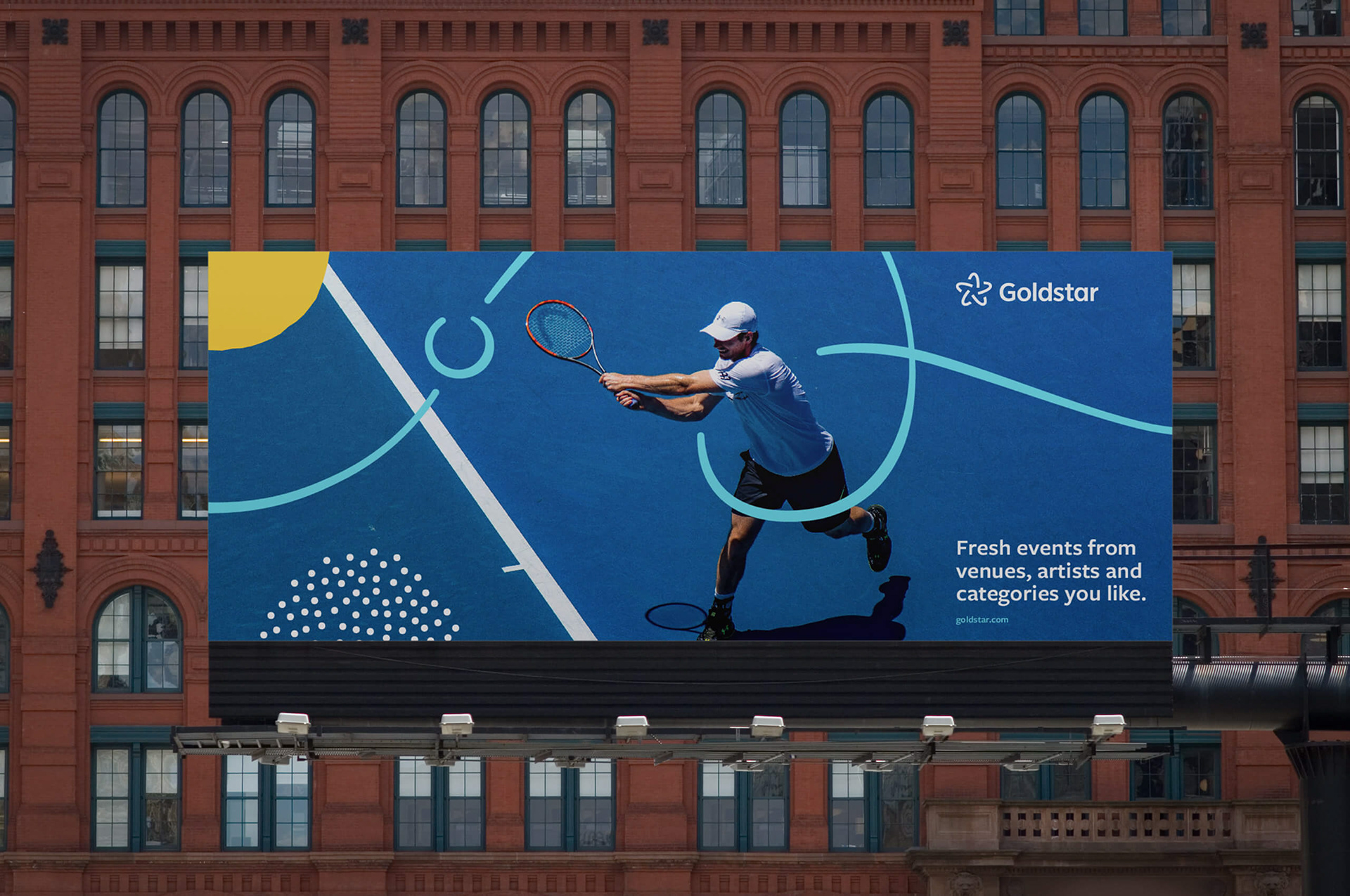 Goldstar is a ticketing platform that helps people find new and exciting live events near them. They were in need of an update to their identity that would allow them to stand out in their market. The process started by developing a strong, timeless foundation for the brand through the symbol and wordmark. We then began to start adding expressive design elements to bring warmth and excitement into the brand. Resulting in a hand-made, expressive feeling across the buildout of the brand, accomplished in a way that doesn't feel vintage or fleeting.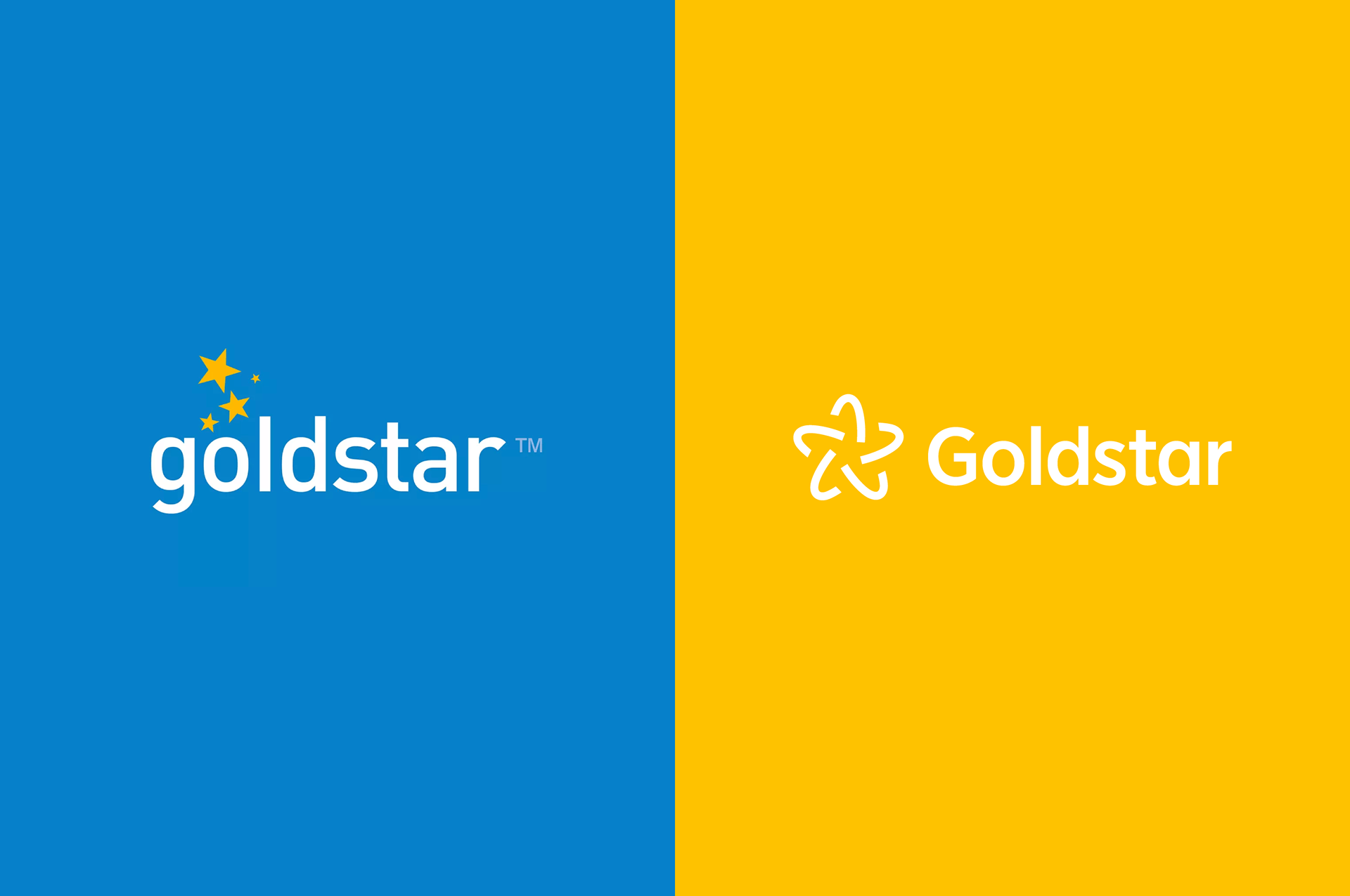 Previously the brand used multiple stars in the symbol and app icon. We shifted to simplify this down to a single star, helping create a unique and ownable symbol that would be more recognizable and create a stronger link to the name. We developed the mark to feel expressive, like the system, while remaining strong and timeless.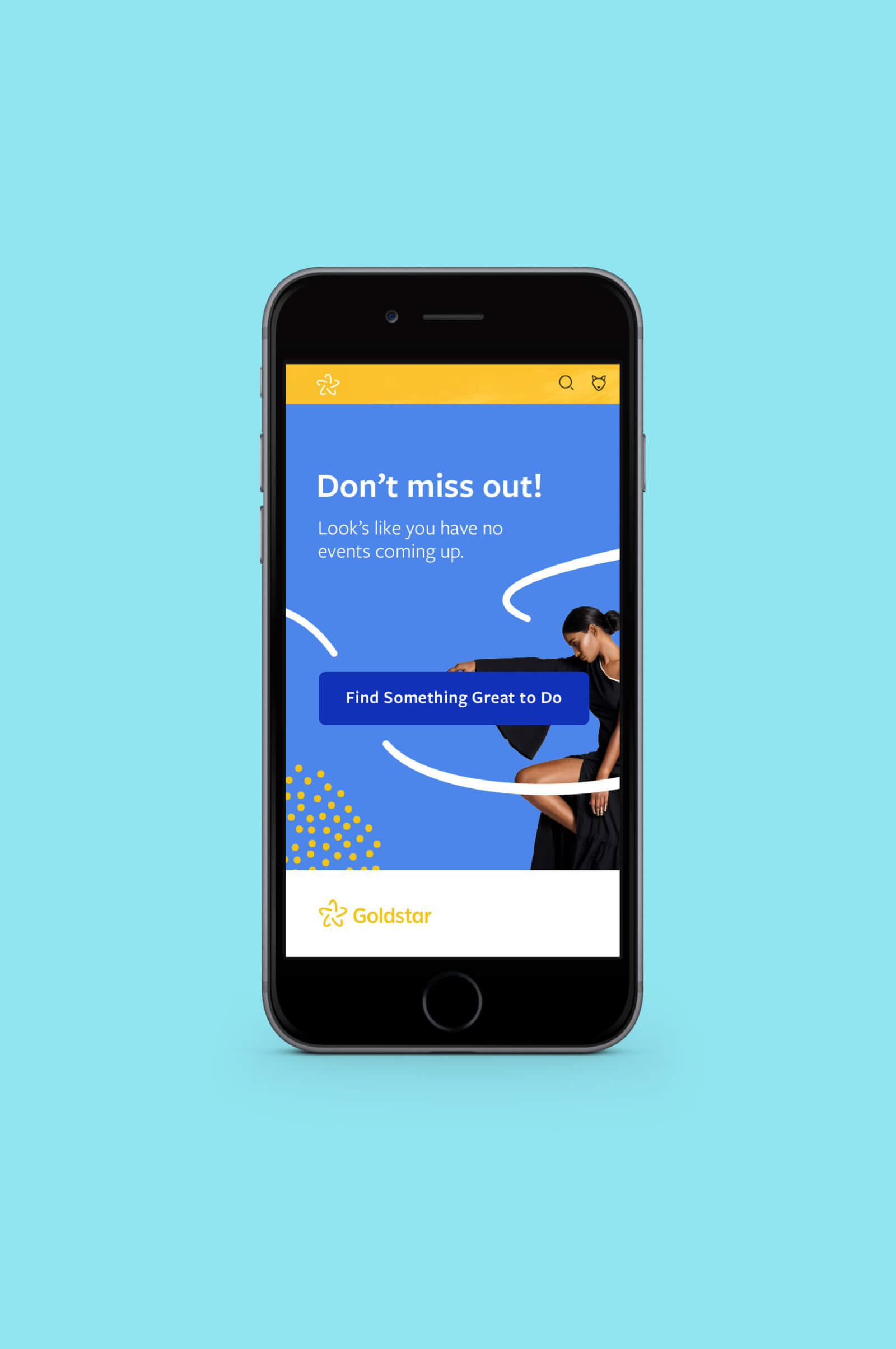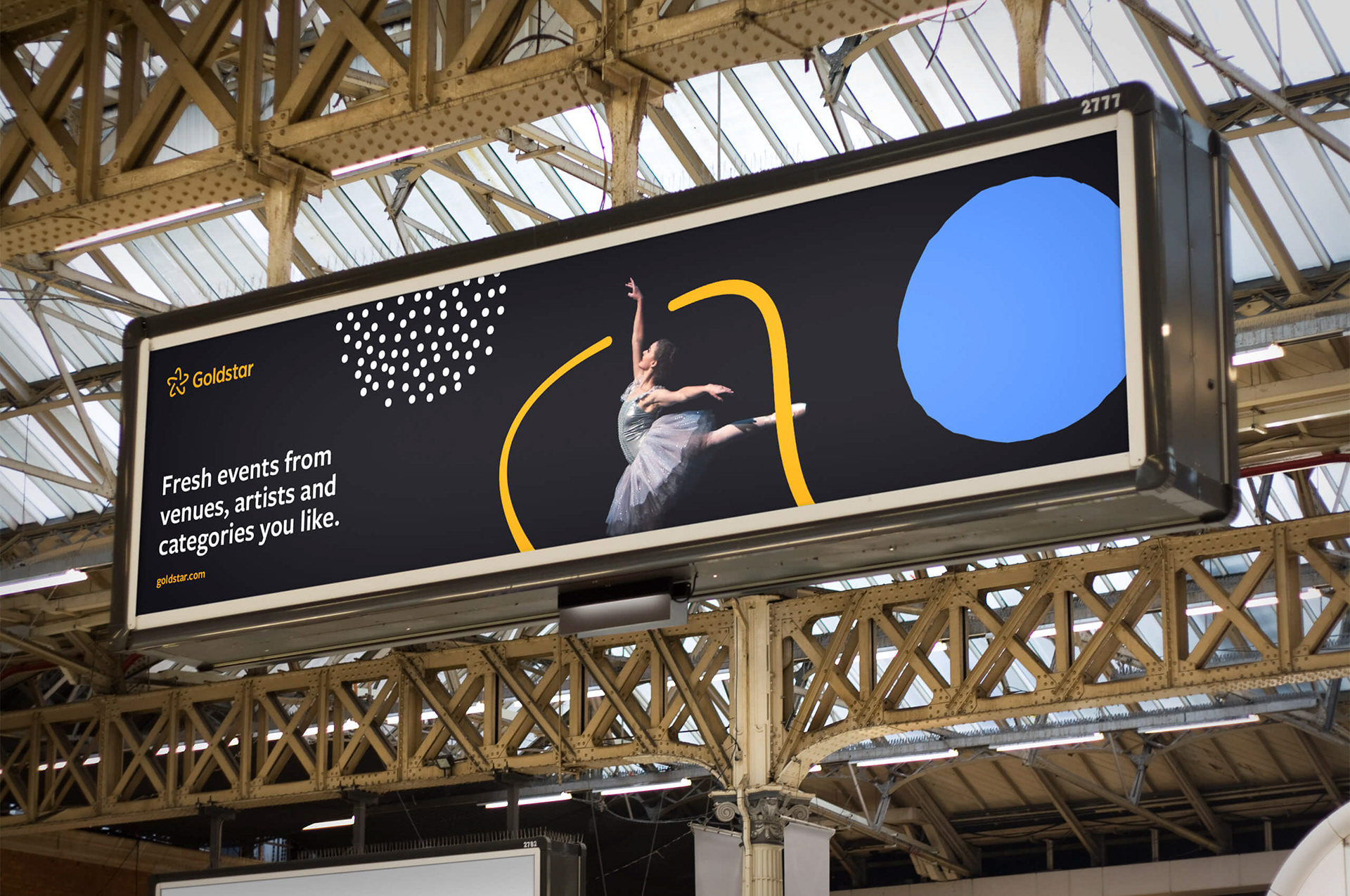 Much like the digital buildout, it was necessary to bring the energy of the events to life in the physical buildout of the brand. These buildout pieces convey the unique events and experiences that Goldstar helps to bring to their customers. Exciting and enticing passers-by to experience the service for themselves.