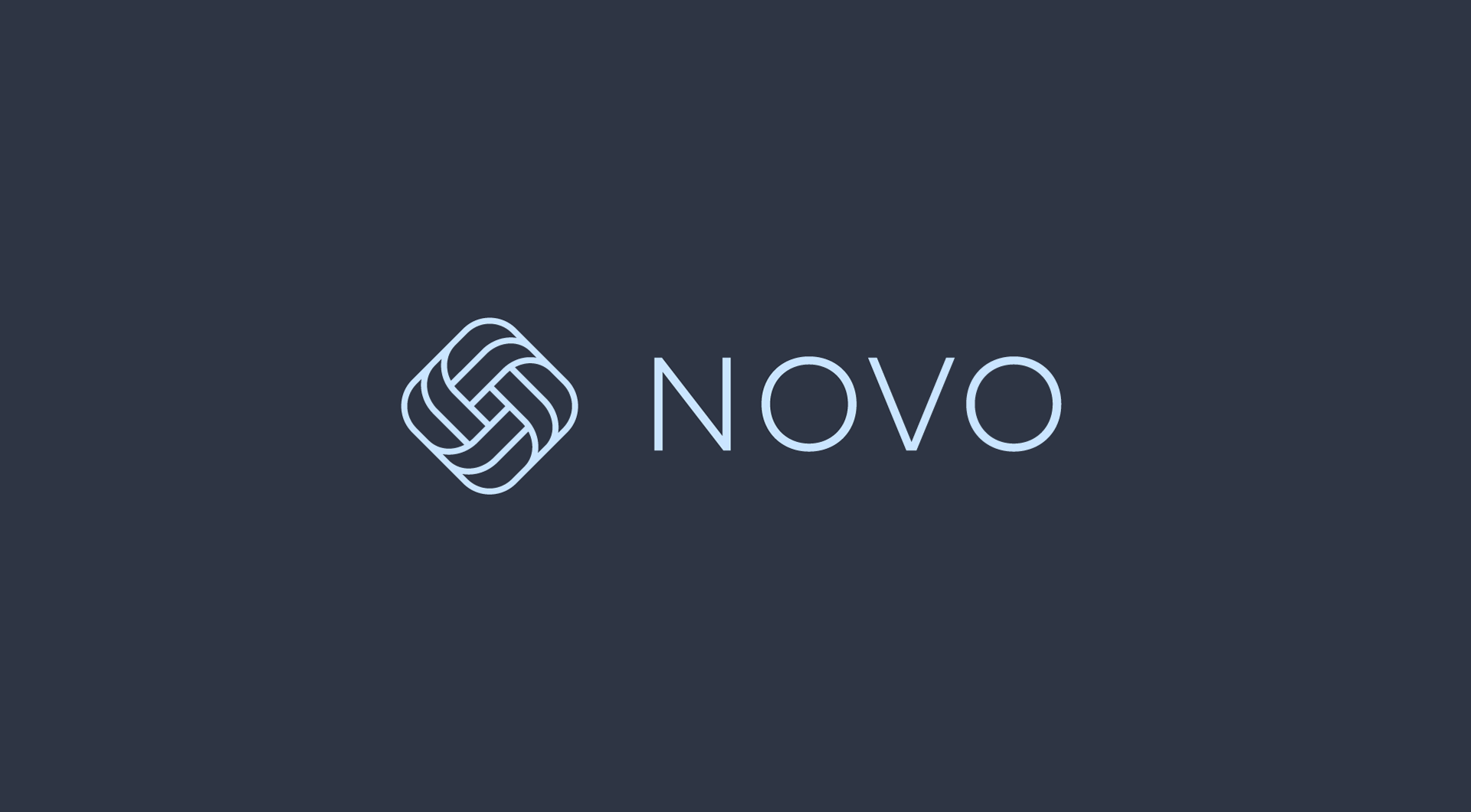 Novo was founded to serve a glaring need in healthcare for complete diagnoses and effective treatment. We elevated and enhanced the identity system, building a new identity that fell more in line with the scale of the practice and established a system that would grow with the practice for years to come. 
Unchosen Concept Designed while at Studio Mast  / CD Travis Ladue & Jacob Trahan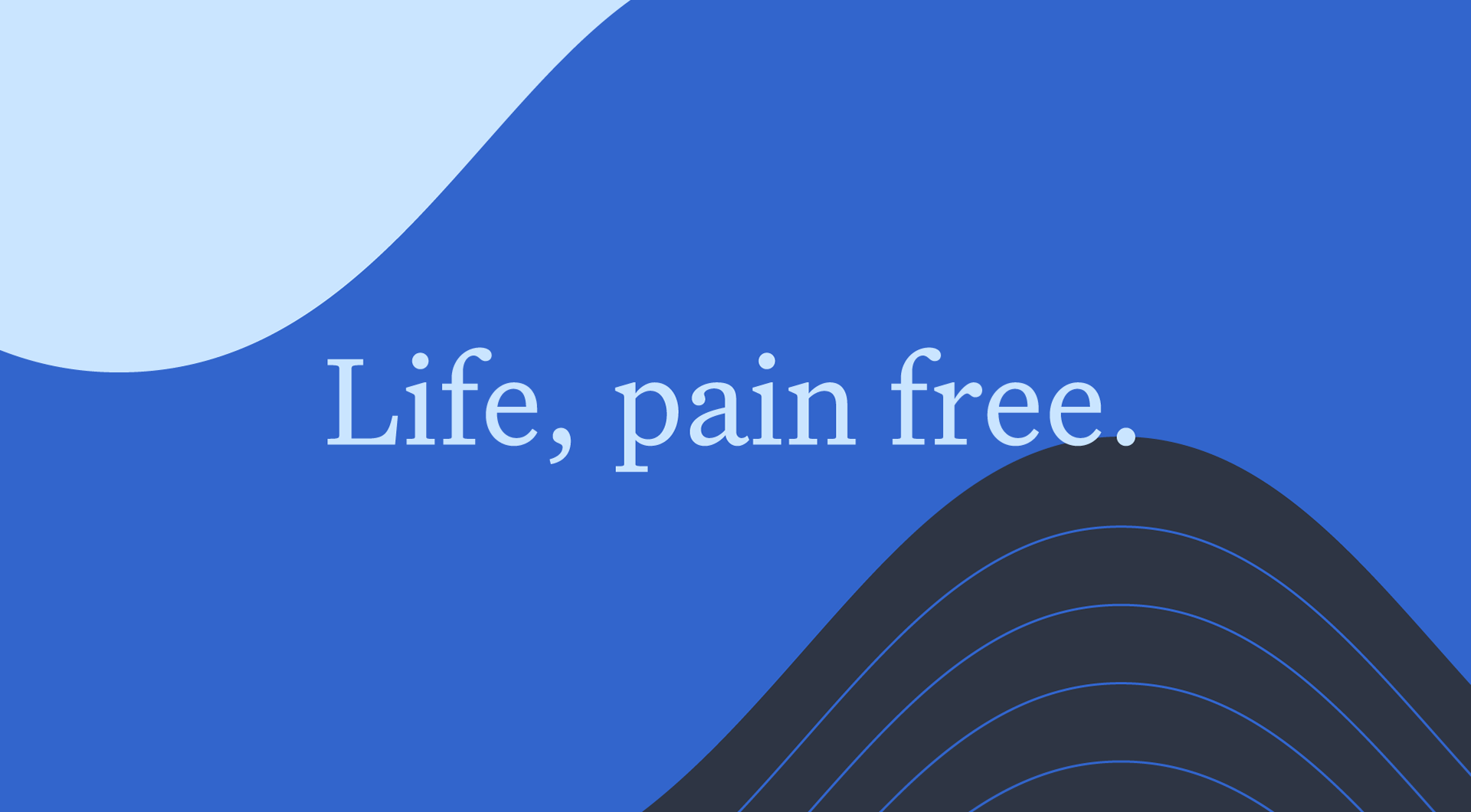 Dr. Scott King started his practice to help solve a glaring need he saw in healthcare: the lack of complete diagnoses. This complete diagnoses paired effective treatment provide the foundation for which Novo is built.

Through his practice, Dr. King is able to help patients restore function, relieve pain, and get back to living their lives pain free.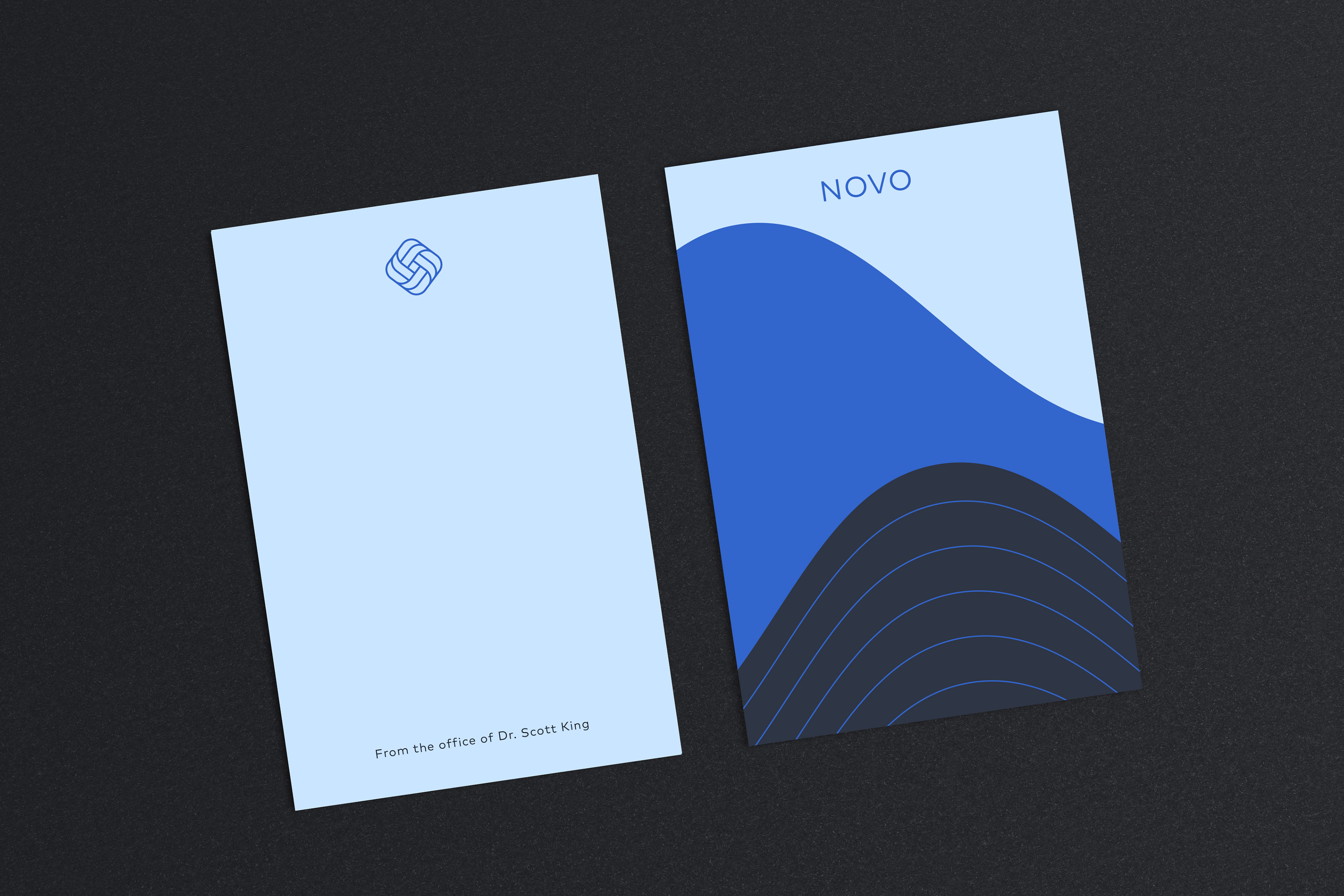 By building on the curves from the symbol, we were able to create a pattern that "flows" throughout the buildout. Allowing the pattern to take on a feeling all its own and revealing how fluid treatment for ailments can be with the help of Novo.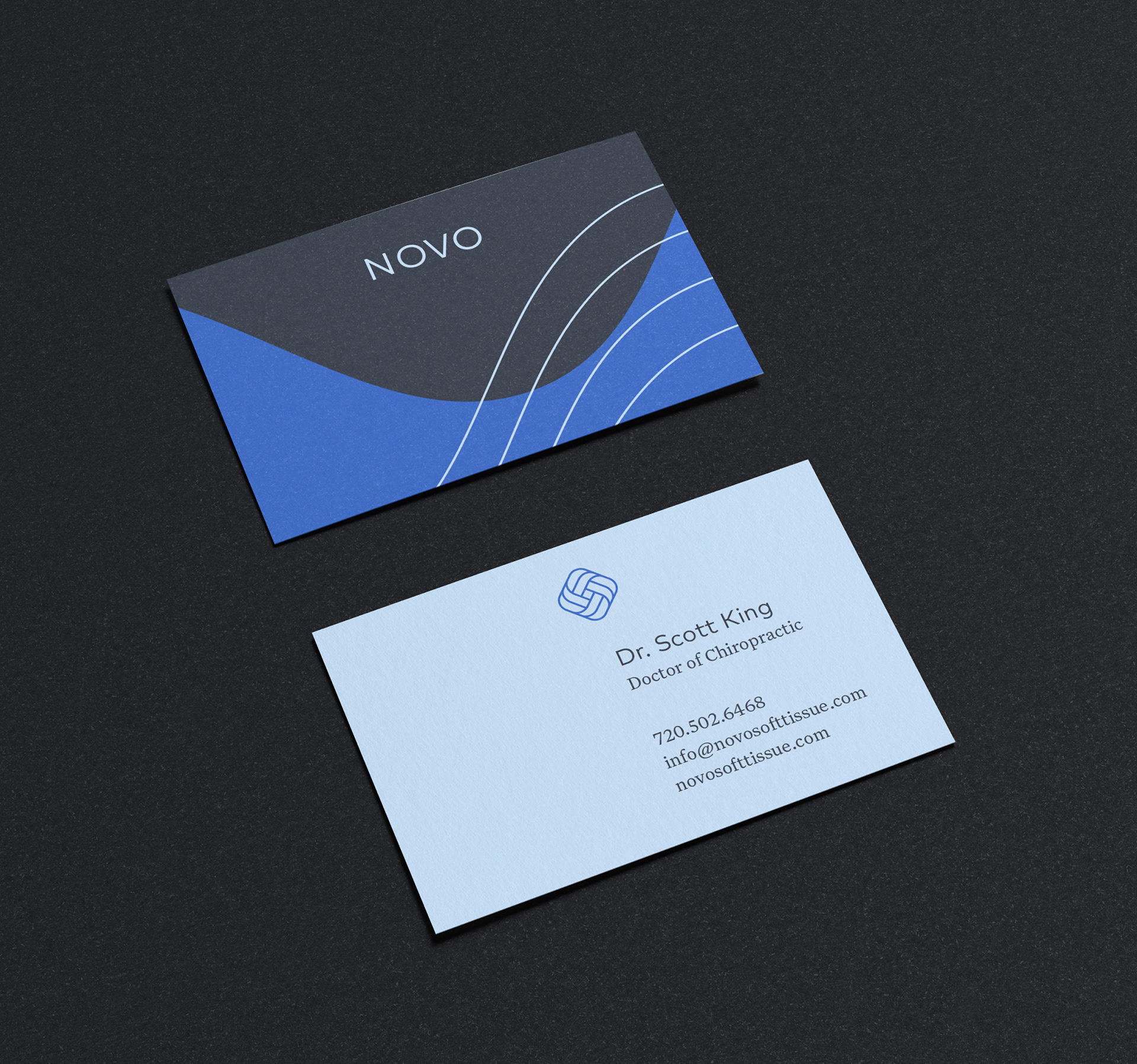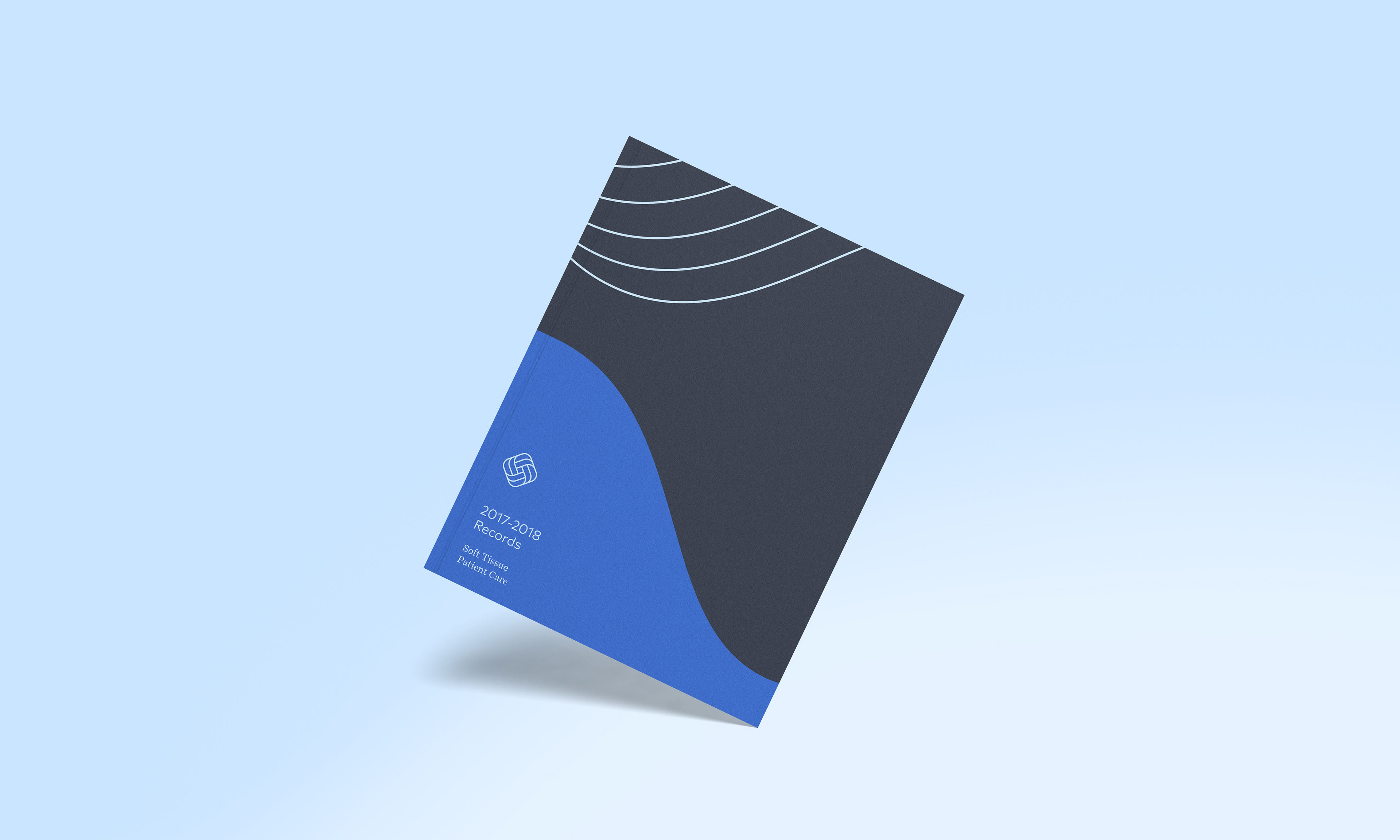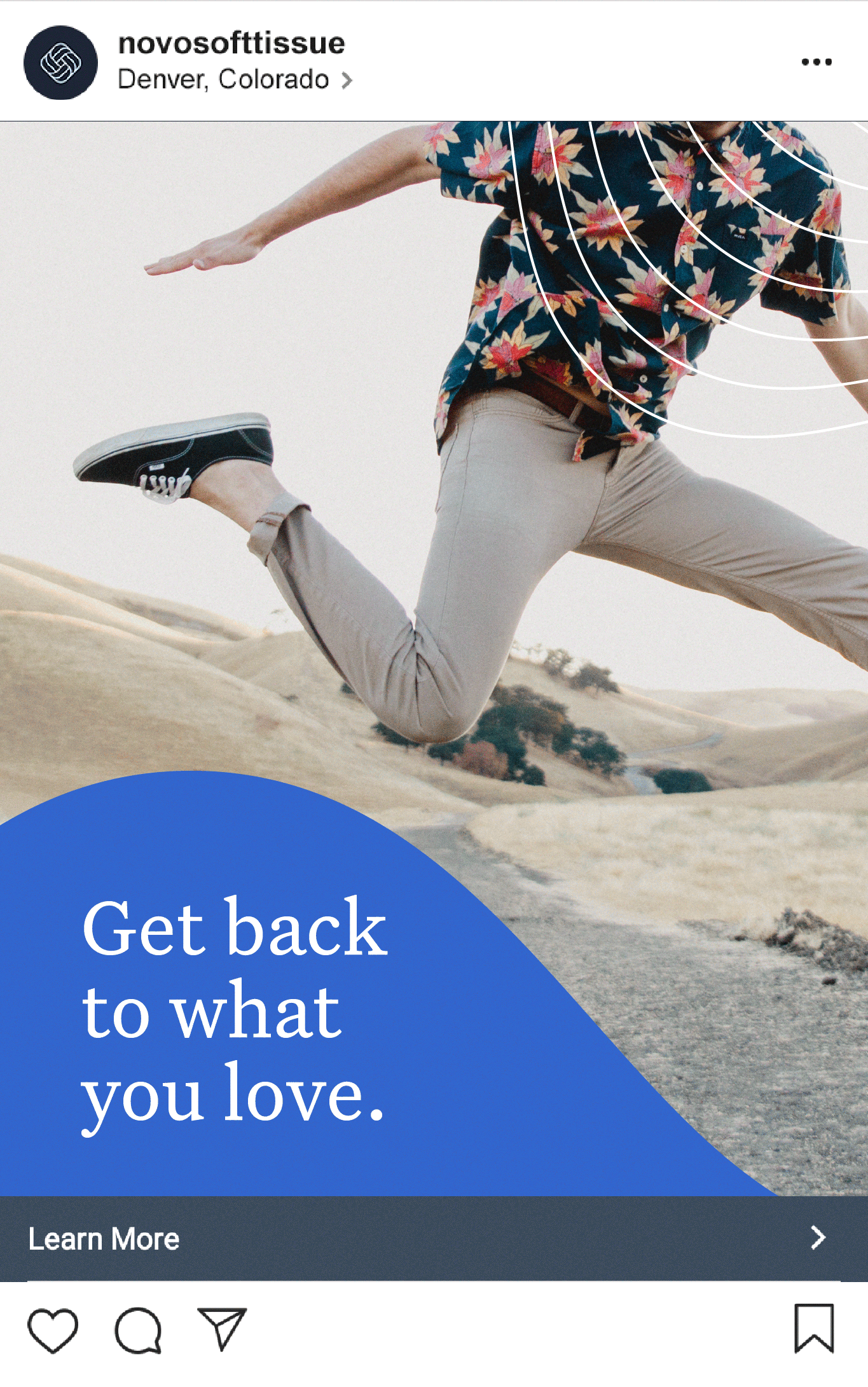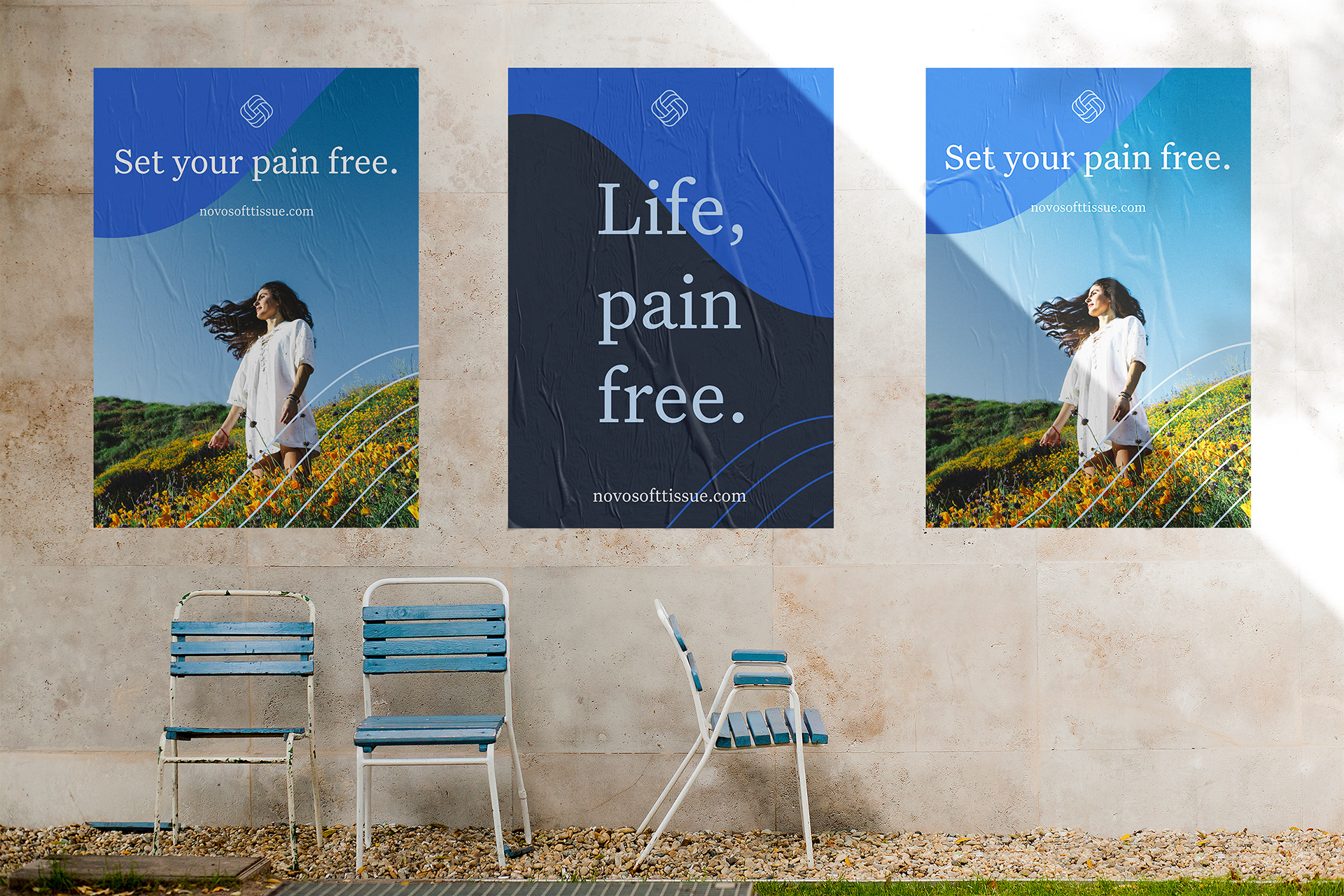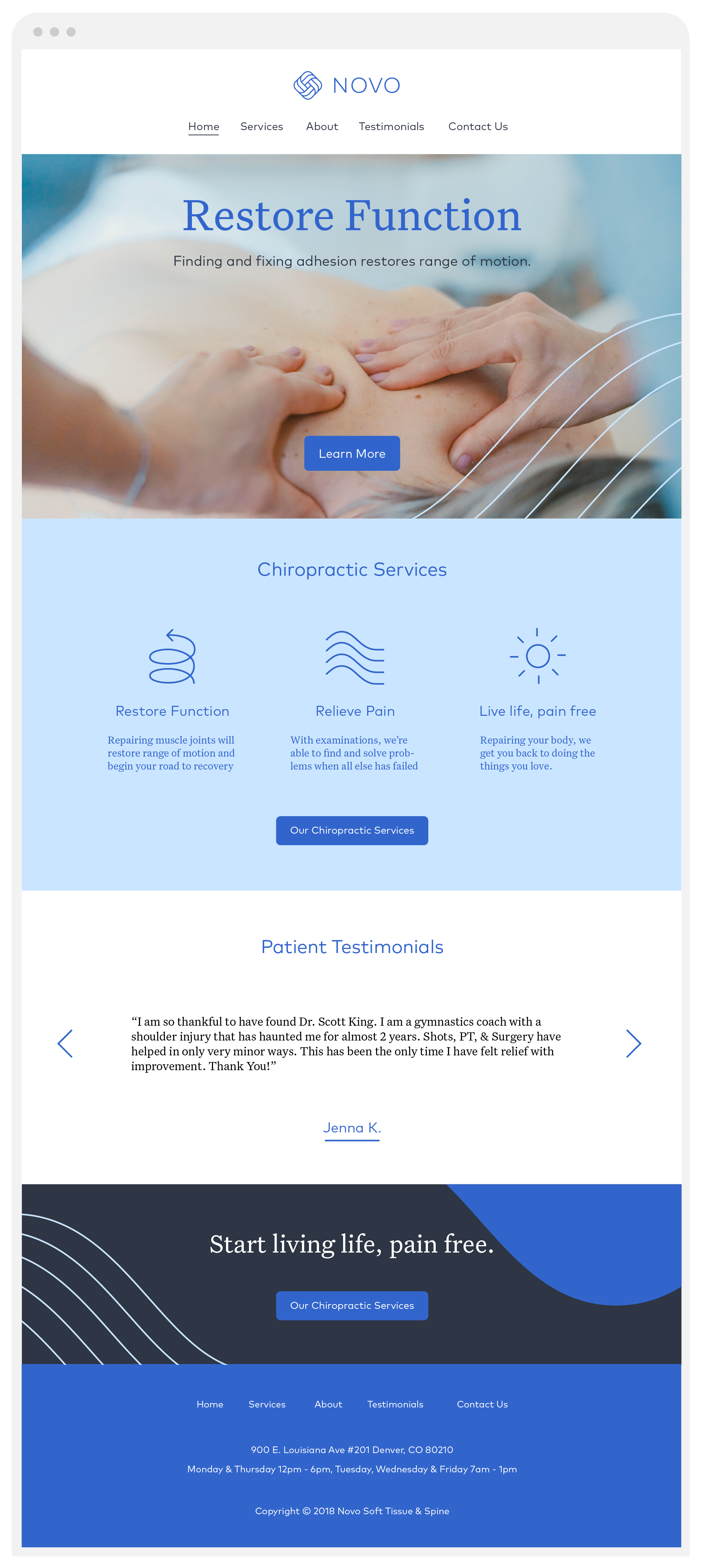 I have gotten special permission from the Studio Mast team to show the Novo project and am including a Non-Disclosure Agreement below, trusting you wouldn't share the work anyway. Information presented in this document is intellectual property of Studio Mast. Please do not share this document unless given prior written consent from the designer that presented the document or from Studio Mast. Creative direction was done by Travis Ladue and Jacob Trahan. Thank you.