An editorial Illustration based on Hidden Brain's podcast called "Regrets, I have a few..." The illustration represents the feeling of regret and how it can make us feel trapped.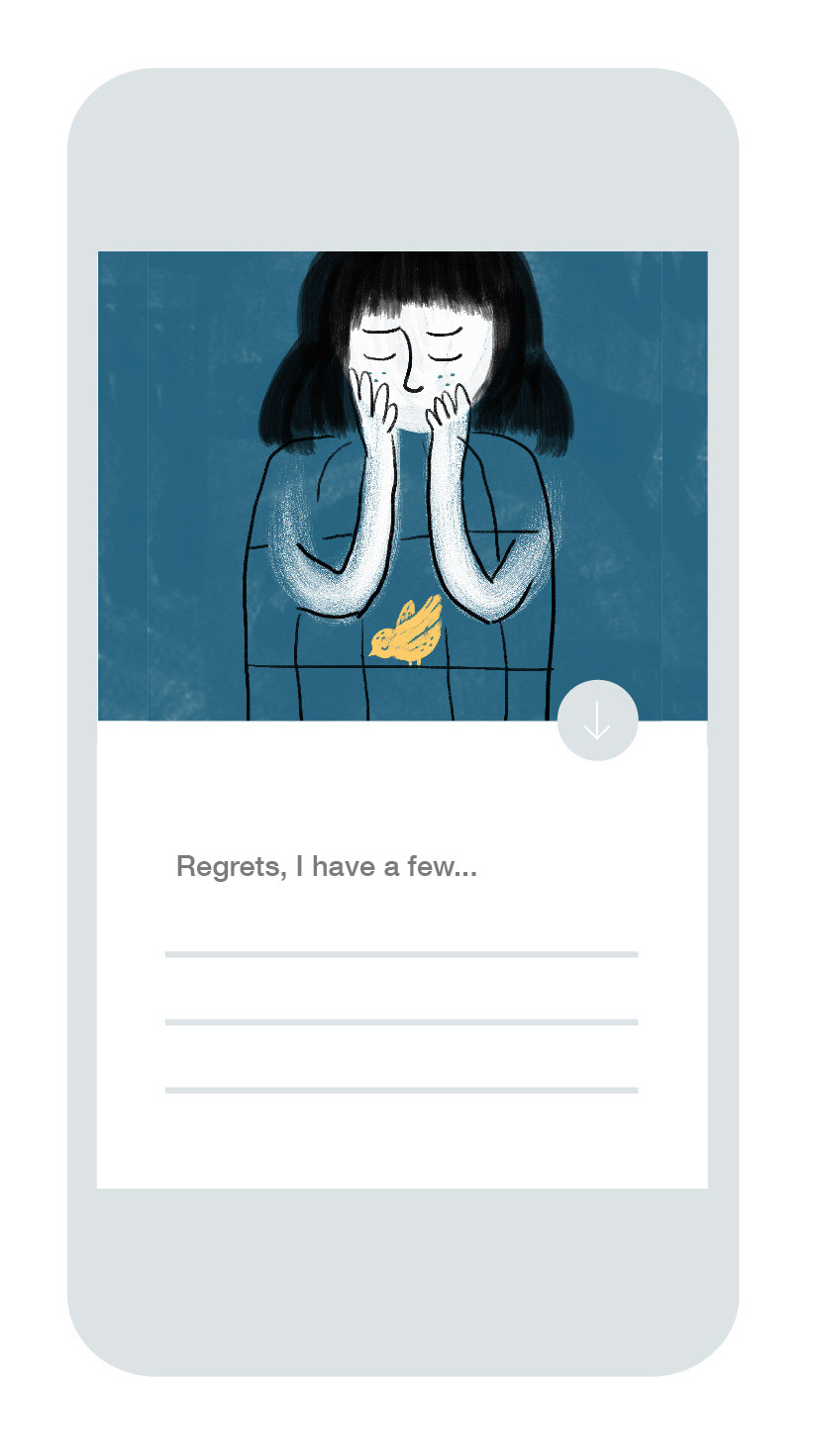 However, there is hope. If we are able to let go of regret we can grow and learn from our past mistakes. We just have to see the open door.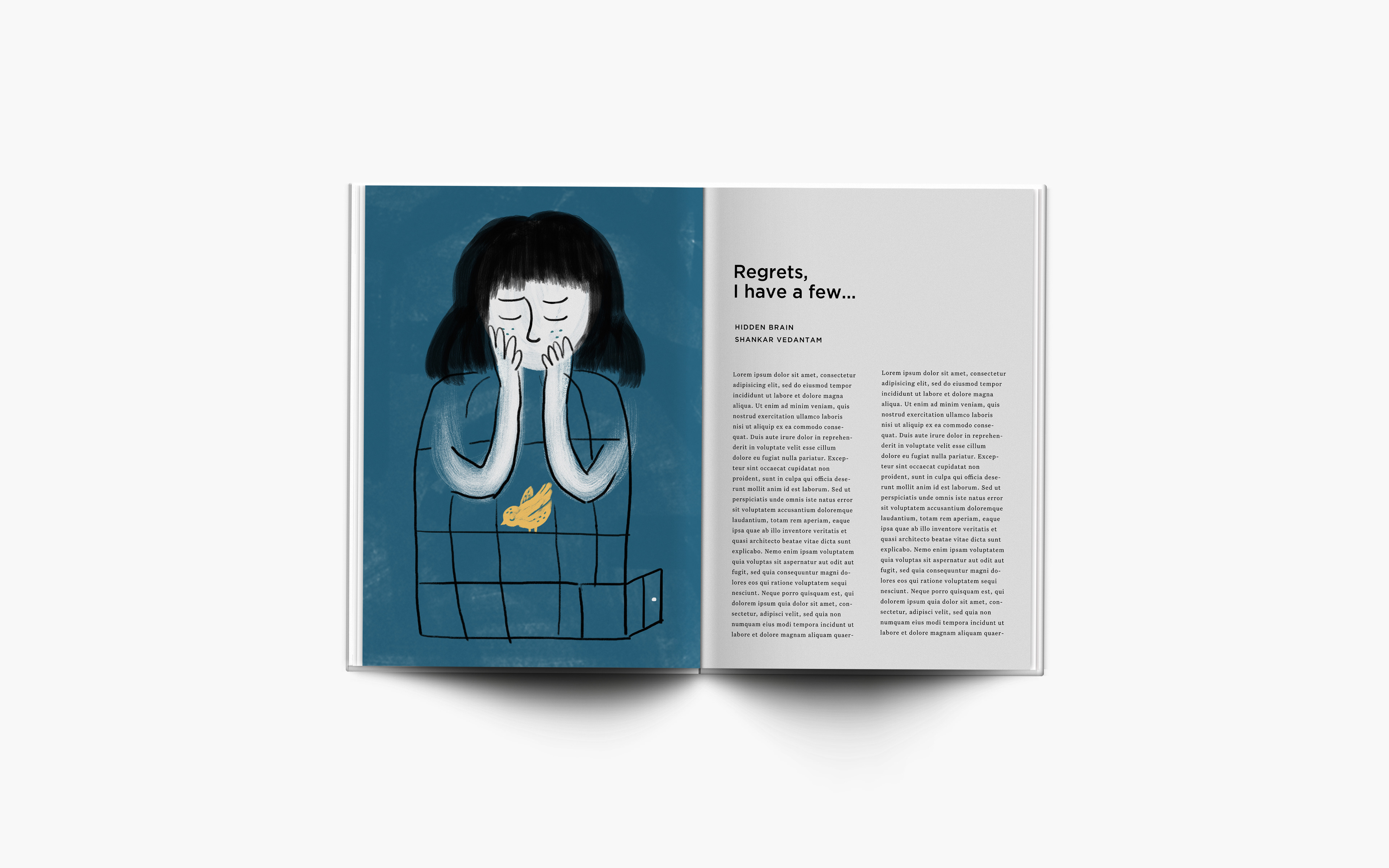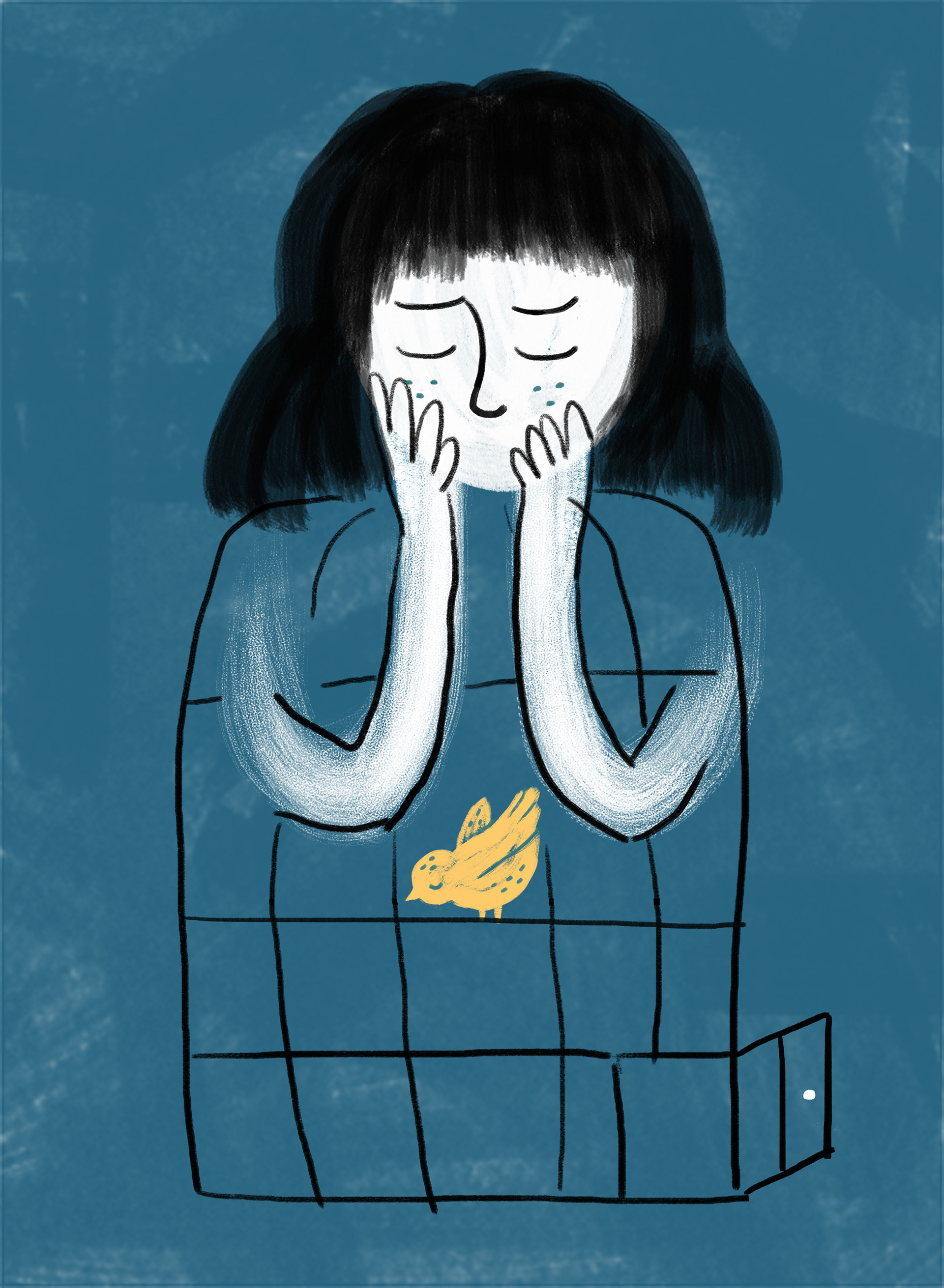 Summary from Hidden Brain:
We all have regrets. By some estimates, regret is one of the most common emotions experienced in our daily lives. This week we'll hear listeners' stories of regret, and talk with psychology professor Amy Summerville. She runs the Regret Lab at Miami University in Ohio. Summerville says regret doesn't always have to be a negative force in our lives. Sometimes, it can be a hopeful emotion.